WHO ARE THE CLEAN BREATHING INSTITUTE?
The Clean Breathing Institute partners scientific expertise of academic, institutional and international bodies, plus medical professionals and innovators from science, technology, engineering, mathematics (STEM) and commercial backgrounds.
The Institute has been established with the aim of creating a network that works together to help reduce the effects of air pollution on respiratory health and quality of life, prioritising clean breathing.
CAN WE DO MORE?
Yes we can. We are using our unique position as a clean breathing initiative to connect the brightest and most motivated minds, through scientific engagement, educational programmes, practical solutions and strategic partnerships.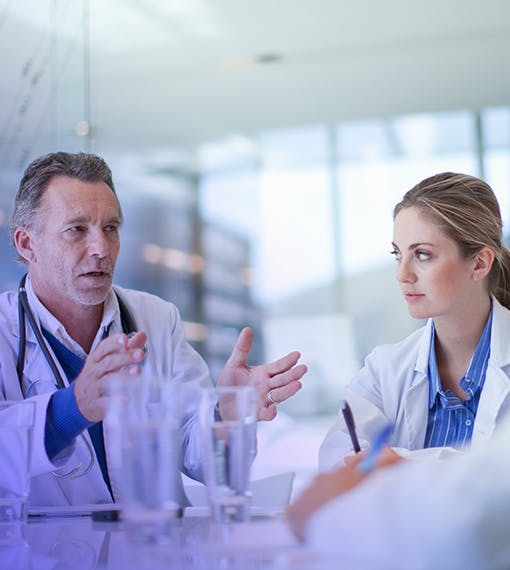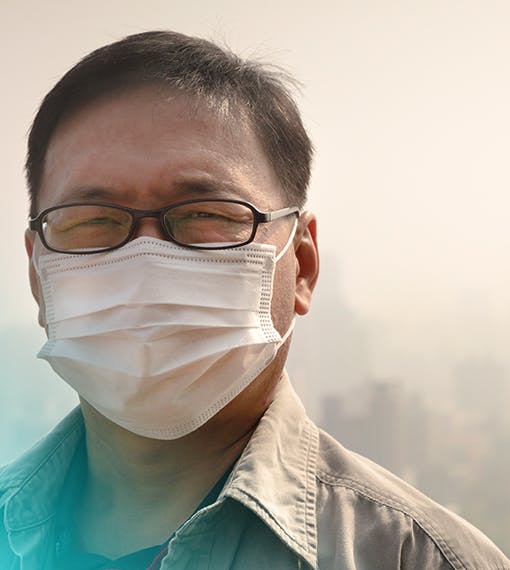 WHY ARE WE ADVOCATING CHANGE?
Ninety-one percent of us live in areas of the world where the air quality is below World Health Organization guidelines.
WHAT DO WE BELIEVE?
From our first breath to our last, every individual on the planet should be able to breathe air that doesn't impede their respiratory health and quality of life. We need a comprehensive understanding of the impact of air pollution on respiratory health and quality of life.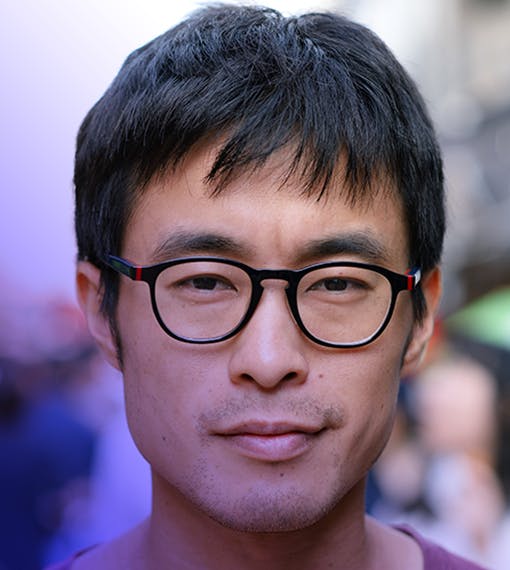 WHAT ARE OUR GOALS?
Right now, The Clean Breathing Institute is:

Making a start by focusing on the populations who are most in need

Building a network of specialists, organisations and companies to define and help solve the critical issues

We aim to reach over 2.5 million healthcare professionals with educational and practical tools

We want to empower over 300 million people to breathe better
GET TO KNOW THE CLEAN BREATHING INSTITUTE BETTER
We are harnessing expertise and collaborating together to help reduce the negative impacts of air pollution on respiratory health through a commitment to clean breathing.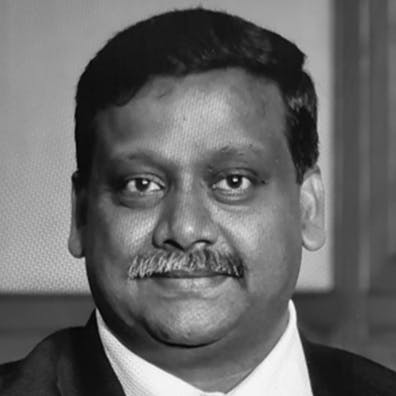 DR SUNDEEP SALVI

Founder AND Director of the chest research foundation
Dr Sundeep Salvi is Founder and Director of the Chest Research Foundation (CRF) in Pune, India. He also serves as adjunct Professor at the University of Pune and Symbiosis International University, and as visiting faculty at Imperial College London, United Kingdom and Johns Hopkins University in Baltimore, USA. Dr Salvi is a member of the steering committee on Air Pollution and Health with the government of India's Ministry of Health and Family Welfare. He is an International advisory board member of The Lancet Respiratory Medicine and a member of the board of directors of Global Initiative for Obstructive Lung Disease (GOLD).

Dr Salvi has published widely, covering topics such as the effects of ambient air pollution and household air pollutants (e.g. biomass cooking fuel, mosquito coils, burning of incense) on the lungs and has done pioneering work on non-smoking COPD.

DR SUNDEEP SALVI

Founder and Director of the Chest Research Foundation

VIEW BIO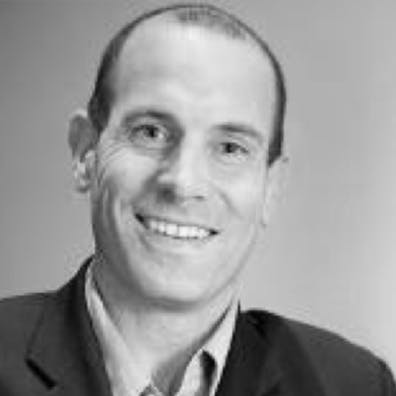 DR CHRIS CARLSTEN
PROFESSOR OF MEDICINE
Dr Chris Carlsten, MD MPH, is a respiratory expert at the University of British Columbia, Canada where he holds positions as Professor of Medicine and Head of Respiratory Medicine, and is the Canada Research Chair in Occupational and Environmental Lung Disease. He is also Director of the Air Pollution Exposure Laboratory, which investigates the health impacts of air pollutants such as diesel exhaust, and Director of the Occupational Lung Disease Clinic at the Lung Centre of Vancouver General Hospital, where he examines occupational or environmental exposures contributing to respiratory diseases.
Dr Carlsten has published nearly 100 peer-reviewed articles in the field of respiratory health and his team focuses on the respiratory and immunological health effects of inhaled environmental and occupational exposures, using model inhalants such as diesel exhaust, western red cedar and phthalates.

DR CHRIS CARLSTEN
Professor of Medicine
VIEW BIO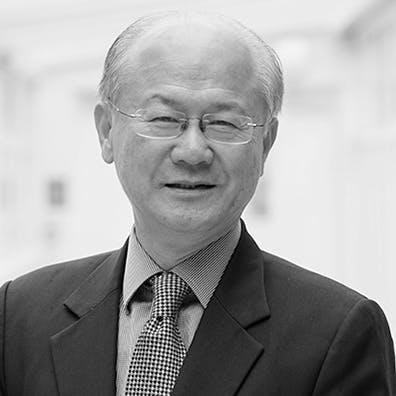 DR FAN CHUNG

PROFESSOR OF RESPIRATORY MEDICINE
Dr Fan Chung is Professor of Respiratory Medicine at the National Heart & Lung Institute, Imperial College London, United Kingdom. Dr Chung contributes his respiratory expertise to a variety of research initiatives. He has been a co-leader of the Unbiased Biomarkers for the Prediction of Respiratory Disease Outcomes project studying severe asthma, and is an investigator at the Medical Research Council (MRC)/Asthma UK Centre in Allergic Mechanisms of Asthma and at the MRC-Public Health England Centre for Environment and Health at Imperial/King's College London. Dr Chung also serves on the editorial boards of several respiratory journals.
Dr Chung has published extensively on the topic of respiratory medicine, covering mechanisms and treatment of chronic airway diseases, the impact of environmental air pollution and nanoparticles on the lungs and in lung disease, and on potential treatment options relating to antioxidant therapies.

DR FAN CHUNG
Professor of Respiratory Medicine
VIEW BIO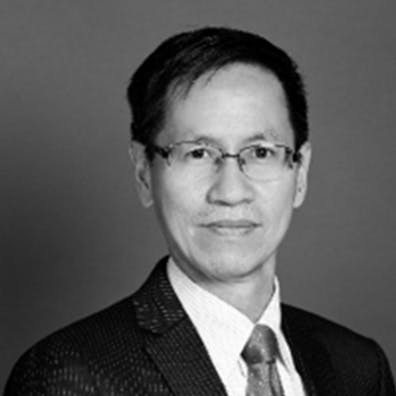 DR GARY WING KIN WONG

PROFESSOR OF PAEDIATRICS
Dr Gary Wing Kin Wong is Professor in the Department of Paediatrics and the School of Public Health at the Chinese University of Hong Kong. Dr Wong is an international asthma expert, contributing to the Global Initiative for Asthma, the International Study of Asthma and Allergies in Childhood research group, and the Asia Pacific Association of Pediatric Allergy, Respirology and Immunology. He serves on the editorial boards of Pediatric Pulmonology and Pediatric Allergy and Immunology, and participates actively in the paediatric and medical communities in Hong Kong, including the Hong Kong Society of Paediatric Respirology and Allergy where Dr Wong serves as Chairman for the society's Asthma Focus Group.
Dr Wong's research interests include the role of genetic risk factors and exposure to air pollution in the incidence and prevalence of asthma and associated allergic disorders, and non-invasive asthma monitoring and assessment in young children. He has published over 200 peer-reviewed publications.
DR GARY WING KIN WONG
Professor of Paediatrics
VIEW BIO